Family Support Service
The aim of Mohill Family Support Service is to engage and empower the families, children and young people we support and work with.
FAMILY SUPPORT SERVICE
The aim of the Family Support Service is to engage with children, young people and families within the geographical area of Mohill, Ballinamore and Carigallen, and to empower each person to address the various challenges and risks in their life and who are in need of support. Mohill Family Support worker responds to the individual family by assessing their needs and developing a plan in consultation with the parent to respond to those needs.
This will help address both the short term and long-term difficulties these children, young people and families may be having. This will be carried out through a needs-led and outcome-focused approach. Depending on the needs of the family other agencies may also be involved.
Download Family Support Referral Form
Email: majella@mohillfsc.info
Parenting Programmes
Parents Plus Parenting programmes are delivered through the Family Support Service.
PARENTING PROGRAMMES
Parents Plus Parenting programs are delivered through the Family Support Service.
Email: Laura@mohillfsc.info
Therapeutic Services
One-to-one counselling sessions are available at the Centre for children, adolescents and adults.
Professional Development and Educational Programmes
PROFESSIONAL DEVELOPMENT & EDUCATIONAL PROGRAMMES
Non accredited course – Personal development course, art, silk painting, horticultures programmes, candle making, biodiversity, willow arranging. All are funded through Mayo Sligo Leitrim Educational and Training Board.
For more information contact support@mohillfsc.info or 071 9631253
Adult Groups
We have many groups which meet weekly and monthly at the Centre.
ADULT GROUPS
We have a number of groups who meet weekly at the Centre –Walking Group, Parent and Toddler Group, Active Age, Gardening Groups, Carers Group, Men's Groups, Woman's group, Tidy Towns. We are always interested in supporting new groups and activities and can support groups in the preparation and submission of funding applications. We also facilitate outreach services for adults from agencies for example, the Money Advice and Budgeting Service (MABS), Irish heart Foundation and Domestic Violence Advocacy (DVAS) for Sligo, Leitrim and West Cavan.
For more information contact support@mohillfsc.info or 071 9631253
Groups for Children/Young People
Activities and events for children and young people is ongoing at our centre.
GROUPS FOR CHILDREN / YOUNG PEOPLE
Activities and events for children/ young people is ongoing in our Centre. We run Easter, Summer, Halloween and Christmas kids camps and children's parties
We also have a weekly youth Café and monthly arts and crafts and lego workshops for children and young people. Family concession are given.
For more information contact support@mohillfsc.info or 071 9631253
Administration, Seniors Alert and Listening Ear
Administration and listening ear services available at the Centre
ADMINISTRATION, SENIORS ALERT & LISTENING EAR
Administration Services are available at the centre including Printing, Photocopying, Laminating, Binding, support with funding applications, Summer and Christmas brochures and Mohill Notes. Application for the Personal Alarms for over 65's which are administrated through the Centre on behalf of Pobal.
For more information contact support@mohillfsc.info or 071 9631253
Download Application Form for Seniors Alert Scheme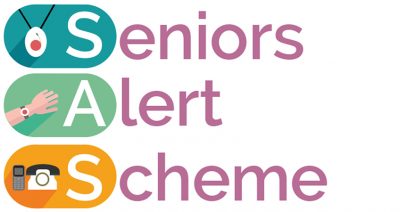 Food Cloud and Fead Hampers
FOOD CLOUD & FEAD HAMPERS
Food Cloud is available through the Centre every Tuesday for families and individuals. The Centre works in collaboration with Tesco, Aldi and Lidl.
FEAD Hampers contain dry and non-perishable goods are available to families in need that have children though the Centre. FEAD hampers are distributed quarterly. This is facilitated through the FEAD program – https://food.cloud/fead-programme/
For more information contact support@mohillfsc.info or 071 9631253
Download Application Form for Food Parcels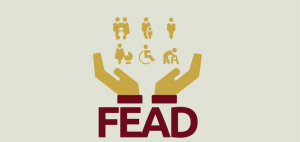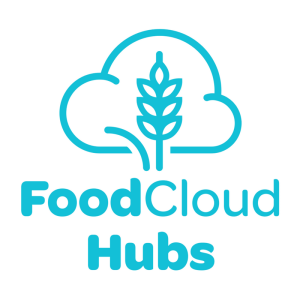 Events
Events for all the family
EVENTS
Coffee Mornings are held to support other charities and raise awareness. We also have family events throughout the year, St Patrick's Day, Intercultural Days, Family Fund Days, Christmas Craft Fairs, Open Information Health Days and fundraising events for the Centre.
Other Services offered through the Centre
School Uniform Coop, Bingo, sign posting
OTHER SERVICES
Mohill Family Support Centre offer a service to parents all year where they can source uniforms for the primary and secondary schools in Mohill and surrounding areas. Where availability allows
Bingo is held weekly on a Monday night for the community and surrounding areas.
Sign posting – The staff at Mohill FSC work and support individuals and families to meets their needs and sometimes will sign post into other organisations which may offer additional supports to the family/individual.
Meitheal
MEITHEAL
Meitheal is a National Practice Model to ensure that the needs and strengths of children and their families are effectively identified and understood and responded to in a timely way so that children and families get the help and support needed to improve children's outcomes and realise their rights.
Mohill Family Support Centre
Our Centre is based at the Canon Donohoe Hall, Upper Main Street, Mohill, Co Leitrim N41 Y2F5.
Our services include:
· Information—if we don't have the information that you are looking for, we will do our best to locate it for you or signpost you to the relevant service.
· Advice & support for individuals and families, including Family Support Service and Parents Drop-In Support Service.
· Personal development and wellness courses.
· Counselling service & Play therapy service.
· Monthly Coffee Mornings.
· Parent & Toddler groups in Mohill, Ballinamore & Carrigallen.
· Parents Plus programme
· Summer camps, seasonal discos for young people, and youth led programmes, including drama classes.
· Kids' monthly art & craft classes.
· Open Information Health Days.
· Cultural Days, including St Patrick's Day event.
· Garden Group & Walking group.
· Women's Group and Men's Group.
· Carers support group.
· Foróige Youth Clubs and Mohill Youth Café.
· "Rainbows" bereavement & separation programmes for young people.
· School Uniform Co-op
· Food Cloud, and food distribution service.
· Christmas Fair.
· Christmas and Summer events brochures.
· In house newsletter sent by e-mail monthly.
· Weekly Mohill Notes in the Leitrim Observer.
· Photocopying, faxing & other administrative supports for local organisations.
· Seniors Alert Scheme (personal alarms).
· "Listening ear" service.
· Outreach to Ballinamore & Carrigallen on a weekly basis.